---
In this episode,  author Betsy Childs Howard joins Bethany for a conversation about moral formation and literature, particularly for kids. Betsy explains what moral formation is and she has some wonderful insight that will help you consider your family's media choices (as well as your own). She also has some encouragement to help you develop conversations with your children about what they're reading and how it's shaping them.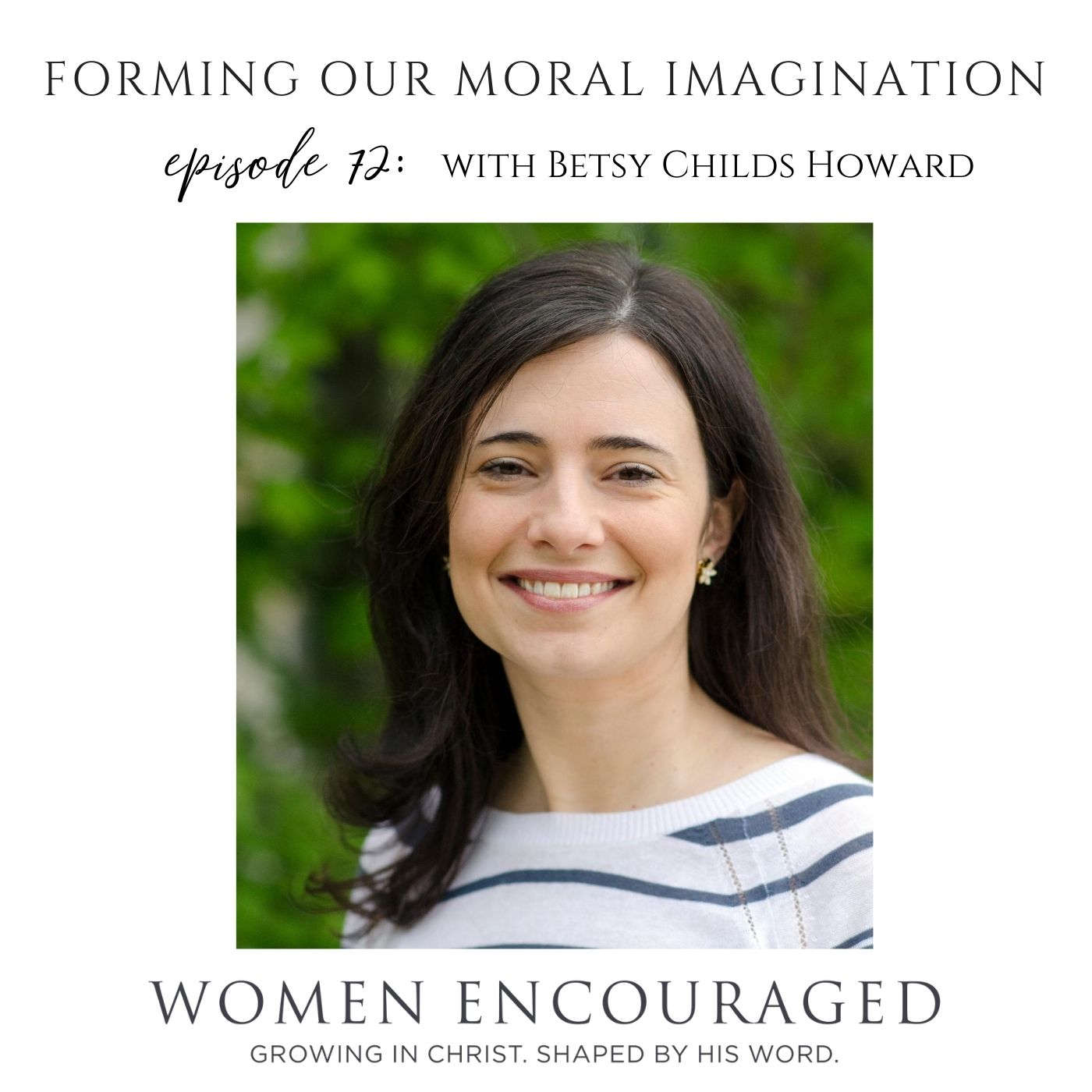 About our guest this week:
Betsy Childs Howard is an editor for The Gospel Coalition. She is the author of Seasons of Waiting: Walking by Faith When Dreams Are Delayed (Crossway, 2016) and the children's book Arlo and the Great Big Cover-Up (Crossway, June 2020). Betsy and her husband, Bernard, and their baby son live in Manhattan where Bernard is the pastor of Good Shepherd Anglican Church, planted in 2017.
Encouragement from this episode:
Betsy shared about
The difference between moral formation and moralism
How the books we read affect our moral imagination
Ways to engage in meaningful conversations with your children about what they're reading
Resources mentioned in this episode:
Honey for a Child's Heart by Gladys Hunt
Books Children Love by Elizabeth Wilson
Devotional transcript:
"You shall love the Lord your God with all your heart and with all your soul and with all your might. And these words that I command you today shall be on your heart. You shall teach them diligently to your children, and shall talk of them when you sit in your house, and when you walk by the way, and when you lie down, and when you rise. You shall bind them as a sign on your hand, and they shall be as frontlets between your eyes. You shall write them on the doorposts of your house and on your gates." Deuteronomy 6:5-9 ESV