Thanks for joining us for Episode 9!
Available on:
If you've already left a review and rating, thank you! Your feedback helps us to get the word out and to be able to reach more women. We are amazed by and thankful for the feedback we've gotten so far!
You can connect with us on Instagram @womenencouraged or if you'd like to join the Women Encouraged Community online, we would love to welcome you to our closed Facebook group which you can access by clicking here:  The Women Encouraged Facebook Community.
About our guest this week: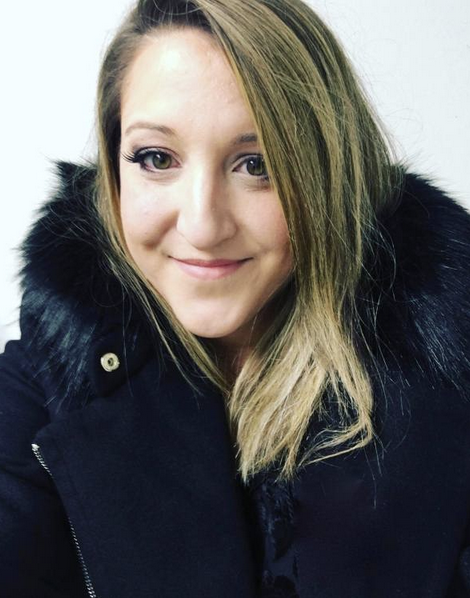 Alissa Golob is Co-Founder of Canada's newest political pro-life organization, RightNow. Formerly the Youth Coordinator for Campaign Life Coalition (CLC), she has worked in the pro-life movement on a full-time basis for over 8 years. Alissa graduated with a Bachelor of Arts Degree in Humanities from Redeemer University and also has a certification in Health Care Ethics from the NCBC in Philadelphia.
In January of 2016, Alissa left her job at Campaign Life Coalition with a few of her colleagues to co-found RightNow, a new, political pro-life organization that is solely dedicated to nominating and electing pro-life candidates and educating people on the political process for the pro-life cause. In just their first year of existence, they won multiple nominations and elections in some of the biggest political upsets to hit Canada in decades.
Alissa currently resides in Calgary, Alberta and regularly speaks at venues across the country about the abortion issue and political involvement. You can connect with Alissa on Instagram @alissagolob and you can find out more about her through her personal website http://www.alissagolob.com.
And if you're intereste4d in what Alissa and her co-founder Scott and their team are are doing to help advance the prolife cause in Canada, do check out their work with RightNow.
Episode 9 Devotional Transcript
"For the love of Christ controls us, because we have concluded this: that one has died for all, therefore all have died; and he died for all, that those who live might no longer live for themselves but for him who for their sake died and was raised.
From now on, therefore, we regard no one according to the flesh. Even though we once regarded Christ according to the flesh, we regard him thus no longer. Therefore, if anyone is in Christ, he is a new creation. The old has passed away; behold, the new has come. All this is from God, who through Christ reconciled us to himself and gave us the ministry of reconciliation; that is, in Christ God was reconciling the world to himself, not counting their trespasses against them, and entrusting to us the message of reconciliation. Therefore, we are ambassadors for Christ, God making his appeal through us. We implore you on behalf of Christ, be reconciled to God. For our sake he made him to be sin who knew no sin, so that in him we might become the righteousness of God.
Working together with him, then, we appeal to you not to receive the grace of God in vain. For he says,
"In a favorable time I listened to you,
and in a day of salvation I have helped you."
Behold, now is the favorable time; behold, now is the day of salvation. We put no obstacle in anyone's way, so that no fault may be found with our ministry, but as servants of God we commend ourselves in every way: by great endurance, in afflictions, hardships, calamities, beatings, imprisonments, riots, labors, sleepless nights, hunger; by purity, knowledge, patience, kindness, the Holy Spirit, genuine love; by truthful speech, and the power of God; with the weapons of righteousness for the right hand and for the left; through honor and dishonor, through slander and praise. We are treated as impostors, and yet are true; as unknown, and yet well known; as dying, and behold, we live; as punished, and yet not killed; as sorrowful, yet always rejoicing; as poor, yet making many rich; as having nothing, yet possessing everything.
We have spoken freely to you, Corinthians; our heart is wide open." 2 Corinthians 5:14-6:11
We are commissioned to preach the Gospel to every creature. We carry Jesus with us everywhere we go, and we can live faithfully and fearlessly in our homes, churches, workplaces, online presence, and beyond. And we can speak the truth faithfully in love. Jesus is reconciling the world to God and this is both exciting and powerful. May we always be controlled by the love of Christ and share that message faithfully!