---
About our guest this week:
Courtney Reissig is a writer and bible teacher living in Little Rock, Arkansas. She is the proud mom of four sons, happy wife to Daniel, and author of three books: The Accidental Feminist, Glory in the Ordinary, and Teach Me to Feel: Worshiping Through the Psalms in Every Season of Life (releasing January 1, 2020). They are members of Immanuel Baptist Church. You can follow her on Twitter or Instagram (@courtneyreissig).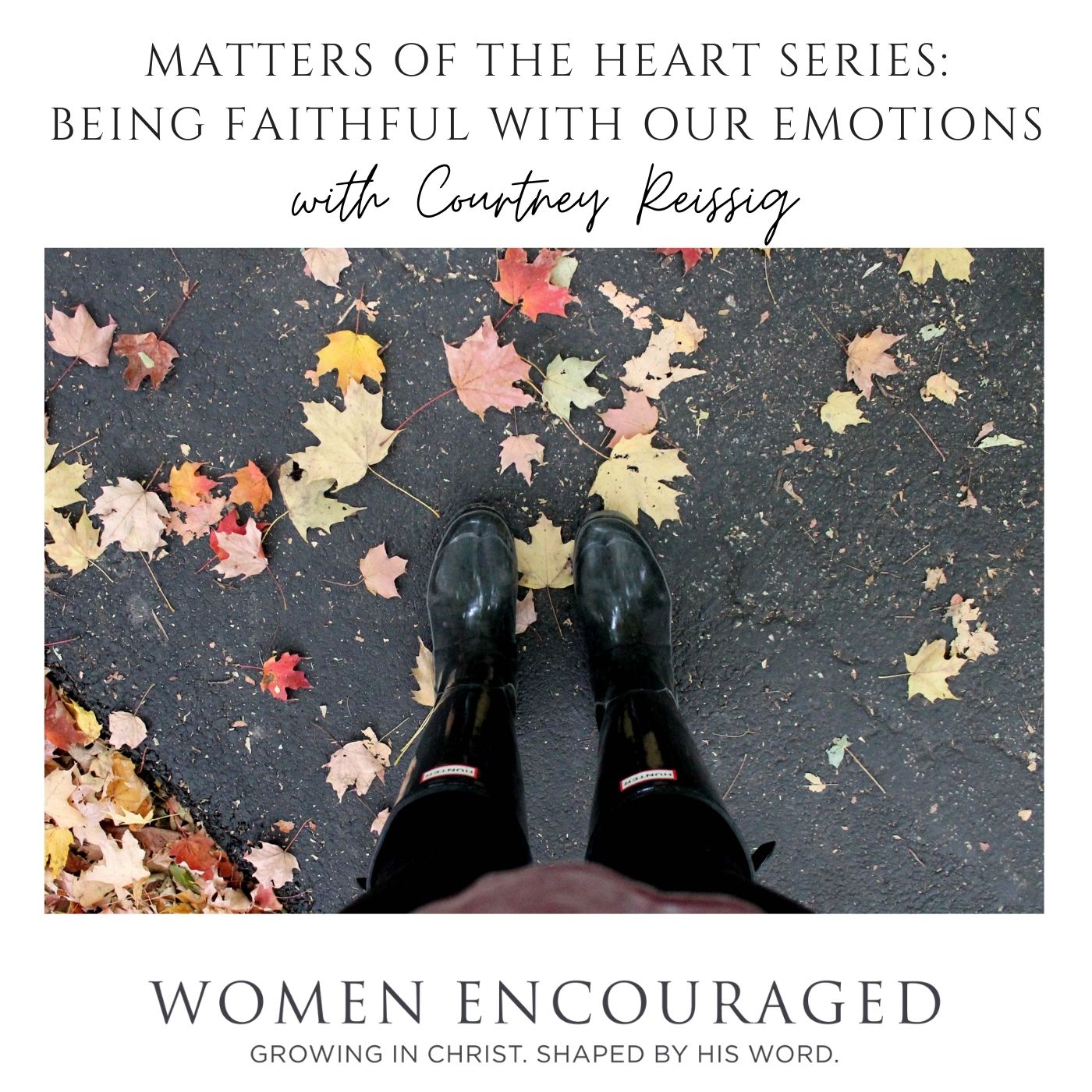 Encouragement from this episode:
Courtney shared about
How the Psalms give us comfort and hope
How we should view our emotions in light of Scripture
Making the most of our seasons of preparation when we aren't experiencing trials
---
Devotional transcript:
In Psalm 61:1-3 David prays,
"Hear my cry, O God,
    listen to my prayer;
from the end of the earth I call to you
    when my heart is faint.
Lead me to the rock
    that is higher than I,
for you have been my refuge,
    a strong tower against the enemy."
And again in Psalm 119:49-50 he says:
"Remember your word to your servant,
    in which you have made me hope.
This is my comfort in my affliction,
    that your promise gives me life."
For many years, the psalms have comforted me and assisted me in praying. And one of the most compelling factors that has driven me to the Psalms has been the knowledge that these are the songs of Jesus. Throughout the gospels, Jesus models for us how to look to THE Word to give us words for our feelings and to define our emotions and our contexts biblically. There is so much clarity and comfort to be found when we align our hearts with God's standards and with the pattern and language he gives us. I hope that you'll open the Psalms and use them as you speak to the Lord and to your own heart.