Thank you for joining us for Episode 7!
Available on:
If you've already left a review and rating, thank you! Your feedback helps us to get the word out and to be able to reach more women. We are amazed by and thankful for the feedback we've gotten so far!
You can connect with us on Instagram @womenencouraged or if you'd like to join the Women Encouraged Community online, we would love to welcome you to our closed Facebook group which you can access by clicking here:  The Women Encouraged Facebook Community.
About our guest this week: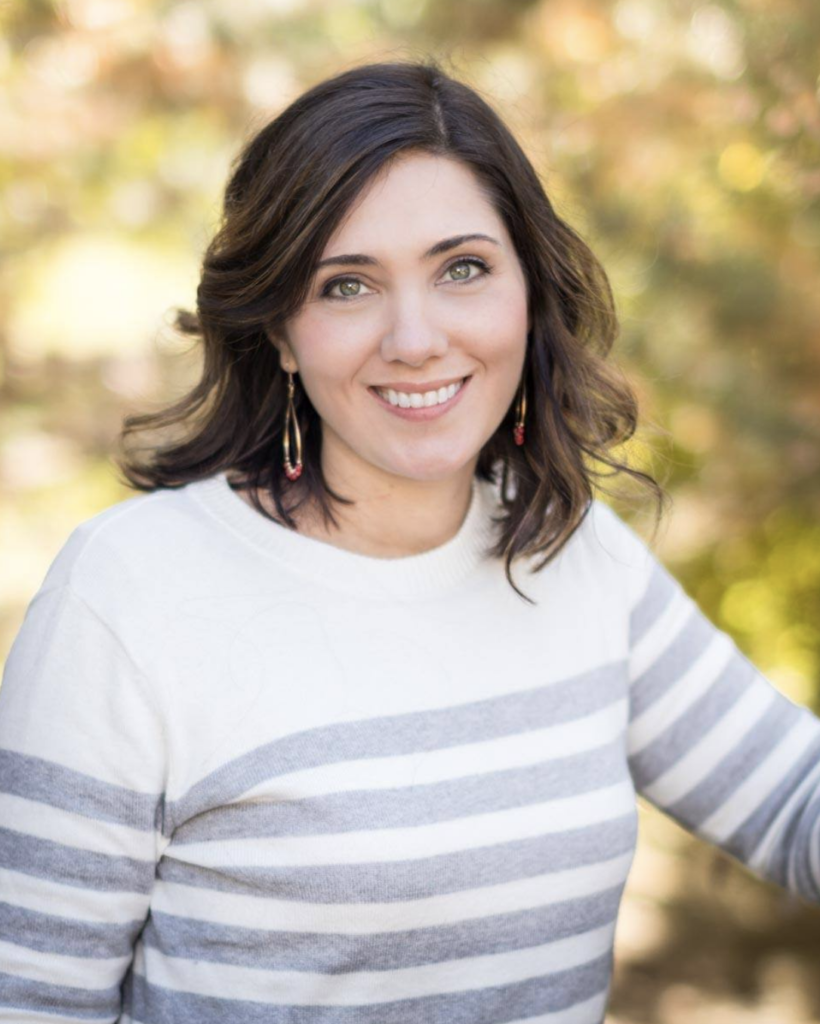 Hannah Grieser  is author of the book The Clouds Ye So Much Dread: Hard Times and the Kindness of God. She and her husband Jayson have five sons — including one cancer survivor, which is a big part of her story. Hannah has written also over at Desiring God, and she excels at bringing a refreshing perspective to the topic of how to face trials and difficulties faithfully.
One thing we didn't discuss during the podcast episode, is that Hannah is an excellent photographer and artist, and you should absolutely take a look at her art in her Etsy shop Aperturity and on her Instagram profile.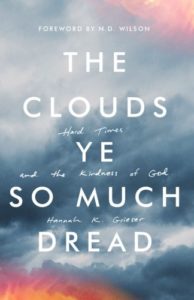 Hannah's book is available on Amazon as well as through Canon Press.
Episode 7 Devotional Transcript
As Christian women, we are called by God to take every thought captive to obey Christ and to  train our minds to think rightly. But if you struggle to come up with your own original thoughts about God's goodness to you, go to His word and rehearse His truth to your heart.
Jeremiah, who was known as the weeping prophet, wrote this assurance of God's goodness:
"But this I call to mind,
and therefore I have hope:
 The steadfast love of the Lord never ceases;
his mercies never come to an end;
they are new every morning;
great is your faithfulness.
"The Lord is my portion," says my soul,
"therefore I will hope in him."
The Lord is good to those who wait for him,
to the soul who seeks him.
It is good that one should wait quietly
for the salvation of the Lord." (Lamentations 3:21-26 ESV)
In Philippians 4, our instructions as believers start with the command to rejoice, and move to assurance of God's nearness, then to clear directions about how to direct our thoughts and our prayers, and Paul comes full circle to give assurance of God's presence with us.   
"Rejoice in the Lord always; again I will say, rejoice!
Let your gentle spirit be known to all men. The Lord is near.
Be anxious for nothing, but in everything by prayer and supplication with thanksgiving let your requests be made known to God.
And the peace of God, which surpasses all comprehension, will guard your hearts and your minds in Christ Jesus.
Finally, brethren, whatever is true, whatever is honorable, whatever is right, whatever is pure, whatever is lovely, whatever is of good repute, if there is any excellence and if anything worthy of praise, dwell on these things. The things you have learned and received and heard and seen in me, practice these things, and the God of peace will be with you." (Philippians 4:4-9 NKJV)
Dwell on what is true and right about God and His character. Thank Him for his gifts and arm yourself with His peace.