Hi friends, thanks for joining us for Episode 6!
Available on:
If you've already left a review and rating, thank you! Your feedback helps us to get the word out and to be able to reach more women. We are amazed by and thankful for the feedback we've gotten so far!
You can connect with us on Instagram @womenencouraged or if you'd like to join the Women Encouraged Community online, we would love to welcome you to our closed Facebook group which you can access by clicking here:  The Women Encouraged Facebook Community.
About our guest this week: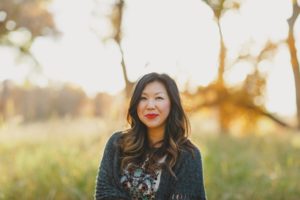 Ruth Chou Simons is an artist, author, and speaker. She's described herself as "an unlikely mom to six young boys" and she is wife to Troy. Ruth's first book, GraceLaced: Discovering Timeless Truths Through Seasons of the Heart, released in September 2017, and her new book Garden of Truth will release on April 3, 2018. Ruth is a fantastic creative entrepreneur and her website shoppe is full of gorgeous art prints, note cards, and journals.
We talked at length with Ruth about her hashtag #youdonthavetobebloomingtobegrowing. This episode was such an encouragement to both Bethany and Brittany, because it is just so full of truths we are continuously needing to preach to our own hearts.
Because our conversation with Ruth went delightfully longer than other interviews, we opted not to do an additional commentary and devotional.
Thanks for joining us! We'll be welcoming Hannah Grieser for Episode 7 next week as we continue our series on the topic of Pressing On.