About our guest this week: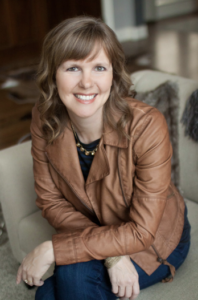 Marissa Henley is a Christ-follower, wife, mom, and cancer survivor who writes and speaks about faith, friendship, Scripture, and suffering. Her new book, Loving Your Friend through Cancer, will be available May 31, 2018. Most days, you'll find her drinking a latte while shuttling her three kids around in a minivan, wondering if the dog will ever learn to stay and if she'll ever love cooking as much as her husband loves eating. She would love to connect with you on Facebook or Instagram or at www.marissahenley.com
Marissa wrote a piece for our blog here in March, titled Steadfast Love that Gives Us Hope.  We hope you'll preorder Marissa's book before May 31st and take advantage of the pre-order bonus gifts she has to offer on her website!
Available on:
If you've already left a review and rating, thank you! Your feedback helps us to get the word out and to be able to reach more women. We are amazed by and thankful for the feedback we've gotten so far!
You can connect with us on Instagram @womenencouraged or on our Facebook page as well as in  The Women Encouraged Facebook Community.