Thanks for joining us for Episode 1!
We are excited for this new project and grateful for the opportunity to connect with you! If you'd like to connect with the Women Encouraged Community online, we would love to welcome you to our closed Facebook group which you can join by clicking here:  The Women Encouraged Facebook Community
The Women Encouraged podcast is available on iTunes now! If you enjoy the show, would you mind leaving us a rating and review? We will be adding more episodes regularly and your rating and review helps us to get the word out and to be able to reach more women.
Here are the show notes, including a transcript of the ending devotional at the bottom of this page.
About our guest this week: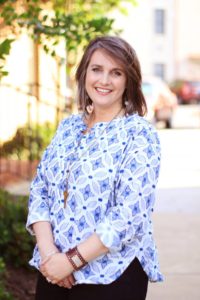 Tara Dickson has been a wonderful gift to so many women who are looking for hope in the midst of painful challenges. We are so grateful that she joined us for an interview and excited to introduce this sweet friend to you in our very first podcast episode.
Check out her blog Bruised but not Broken or follow her on Instagram here and Facebook here.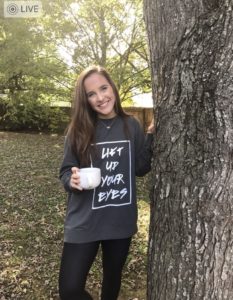 Tara has designed a lightweight sweatshirt and a coffee mug with the reminder to Lift Up Your Eyes. They're both available in her online shop.
Here's a little more about the WE podcast hosts and where to connect with us online.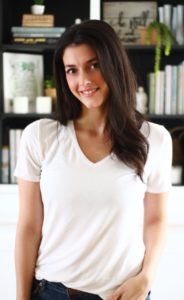 Brittany Robertson lives in Grande Prairie, Alberta with her husband Jade and her two daughters Elizabeth and Paisley. She spends her days homeschooling her girls and writing for her blog Oh My Dear Blog.
You can connect with Brittany on Instagram here or through her blog. She shares regularly about her journey of learning to trust Christ with all her hopes, dreams, insecurities, and fears – and that the greatest adventure in life is a relationship with Jesus, who continually leads us into truth and transforms our hearts.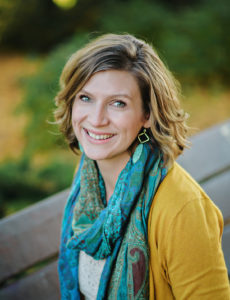 Bethany Barendregt also lives in Grande Prairie, Alberta with her husband Alex and five children – Jordan, Jackson, Samuel, Elliana, and Audrey – ages 10 down to nearly 2. She homeschools her three older boys
Bethany writes every month or so on her blog Joy Lives Here where she shares what God has been teaching her about finding joy living a life hidden in Christ. She loves connecting with friends and helping create opportunities for fellowship, and that is ultimately what led her to help found the Women Encouraged conference, and now expand the community. You can connect with Bethany at her blog or on Instagram here.
Episode 1 Devotional Transcript
It's the middle of January and maybe the freshness of the New Year has worn off for you already. Maybe you're struggling with the fact that January has you running to catch up. Maybe you've carried most of last year's hurts and worries with you into this year. Or maybe 2018 still feels sparkly and new, full of hope and promise.
Whatever the case may be, praise God that His mercies are new every morning, and He makes these promises to us, not dependent on how we feel about waking up on that morning.
There's a quippy saying, that goes, "It's all going to be okay in the end. If it's not okay, it's not the end." It's cute and funny, but as believers in Jesus, we get a much stronger promise to hold onto. We have such ready access to Christ: we have His word and Spirit, and He's promised never to leave us or forsake us. "I am with you always," He promises in Matthew 28, "even to the end of the age."
In Isaiah 40:25-31, after God speaks comfort over His people, He says these words:
"To whom then will you compare me,
that I should be like him? says the Holy One.
Lift up your eyes on high and see:
who created these?
He who brings out their host by number,
calling them all by name;
by the greatness of his might
and because he is strong in power,
not one is missing.
 Why do you say, O Jacob,
and speak, O Israel,
"My way is hidden from the Lord,
and my right is disregarded by my God"?
Have you not known? Have you not heard?
The Lord is the everlasting God,
the Creator of the ends of the earth.
He does not faint or grow weary;
his understanding is unsearchable.
He gives power to the faint,
and to him who has no might he increases strength.
Even youths shall faint and be weary,
and young men shall fall exhausted;
but they who wait for the Lord shall renew their strength;
they shall mount up with wings like eagles;
they shall run and not be weary;
they shall walk and not faint."
This is the word of our Lord. May you walk in this promise and hope in Him in 2018 and always.