About our guest this week:
Rachel Jankovic is a wife and mother of seven children. she is author of the books You Who? Why You Matter and How to Deal with It,  as well as two books on Christian motherhood: Loving the Little Years: Motherhood in the Trenches and Fit to Burst.
Rachel is also heavily involved with the Christ Church Ladies' Bible Reading Challenge. The Facebook group for the Bible challenge has grown to over 10,000 women (at the time this episode aired) and we would love to welcome you to join us as we feast on God's word and enjoy fellowship around his table!
You can  find the reading plan by clicking the image below or through christkirk.com/biblechallenge 
You can also find the reading plan through the Bible app YouVersion and you can find information about accessing the reading plan through your preferred phone app here.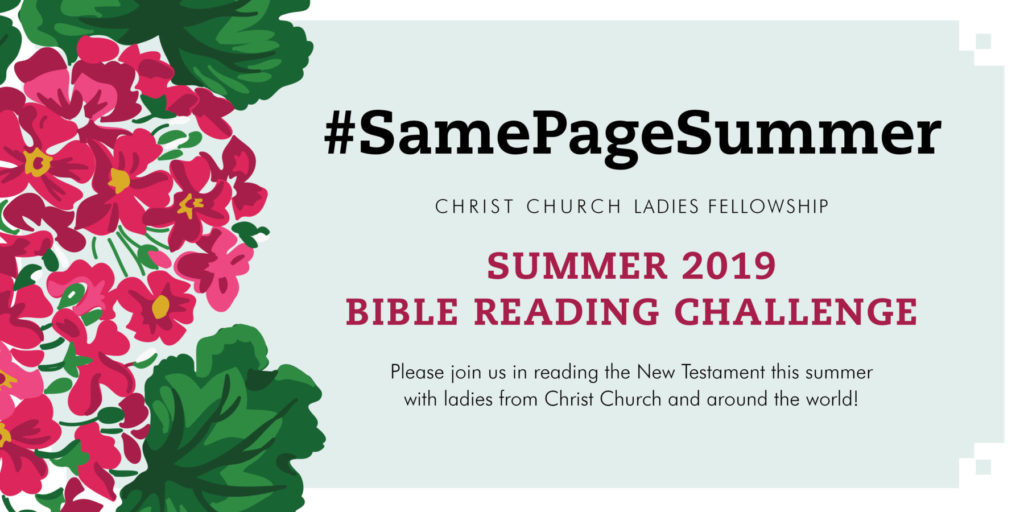 Quotes from this episode:
"I've just seen so much of God's kindness in the ideas, in way things have come about. I've seen so much of him solving our problems that we didn't even know we had."
"If we're not eating it, how will we have strength to be doing the things that we need to be doing? It's not just any food, it's the food that our loving, omnipotent, omniscient Father put there for us, and his Spirit is in it, and the things that he says about his own word and what it will do in our lives… sharper than a double edged sword, piercing to joint and marrow, and then saying it will thoroughly equip us for every good work, and it's living and active. And yet all of these Christian women are not partaking of that… They're not partaking of the thing that has been put in front of us, provided by God."
Find us on social media: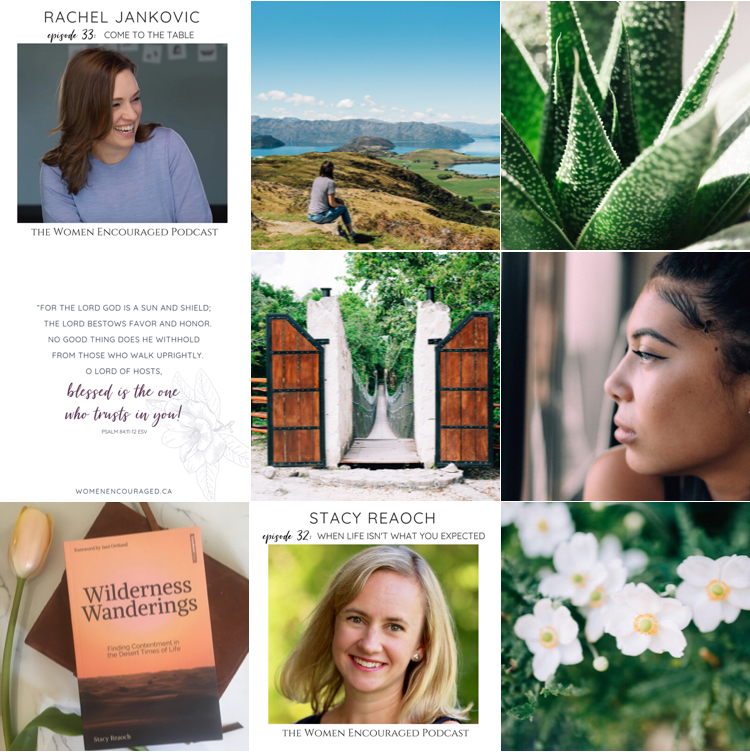 Please be encouraged to connect with us on Instagram and Facebook. We're always so grateful when you share podcast episodes with your friends and when you rate and review on iTunes. If you've already shared your feedback, thank you so very much!
Devotional transcript:
Hebrews 4:12 tells us that "the word of God is living and active, sharper than any two-edged sword, piercing to the division of soul and of spirit, of joints and of marrow, and discerning the thoughts and intentions of the heart." (ESV)

This word goes out from the mouth of the Lord, we're told in Isaiah 55:11 and he tells us, "it shall not return to me empty, but it shall accomplish that which I purpose, and shall succeed in the thing for which I sent it." (ESV)

It's a word that does not wither and fade (1 Peter 1:24-25), and Jesus promised that unlike every created thing, it will not pass away (Matthew 24:35).
When we hold our Bibles, we hold a powerful word in our own hands. It's the sword of the Spirit of the Living God, a word that cuts away and convicts us of sin and righteousness, a word that strengthens and equips us for every good work.
It's a word of truth that we can safely measure every other word against. It's a word we take refuge in, a word that defines and identifies us, and feeds us by the powerful work of the Holy Spirit.
It's a word that testifies of our Savior and as Peter said to Jesus, ""Lord, to whom shall we go? You have the words of eternal life…" (John 6:68 ESV)
So where else would we ever look for life or hope or identity or food? Sister, take this word and live by this food that comes from the mouth of God.
Available on: