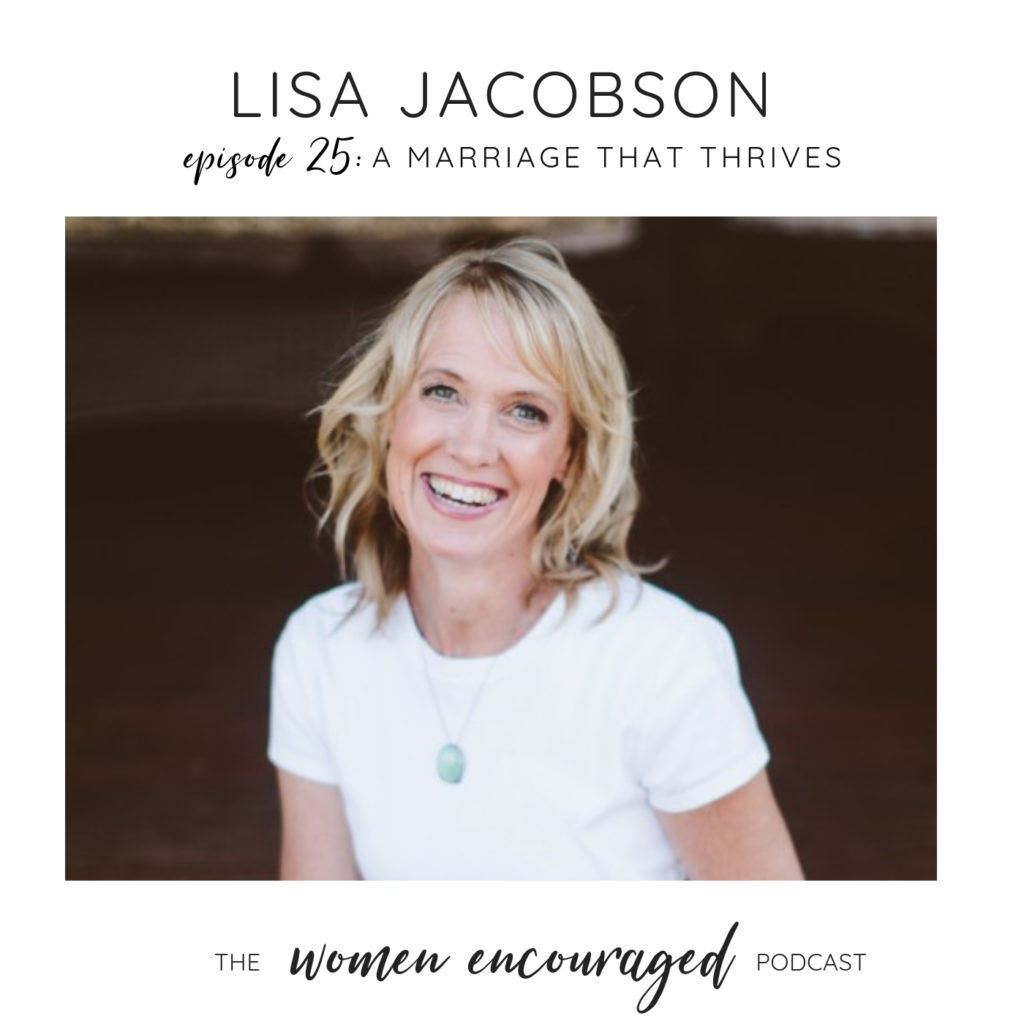 About our guest this week:
Lisa Jacobson is the happily-ever-after wife of Matthew Jacobson and together they enjoy raising and home-educating their 8 children in the beautiful Pacific Northwest. She's also rather fond of dark chocolate, French press coffee, and deep friendships (though not necessarily in that order). She encourages women to embrace the rich life of loving relationships and the high calling of being a wife and mother. Lisa is the author of 100 Ways to Love Your Husband and her husband is the author of 100 Ways to Love Your Wife. You can follow Lisa on Instagram here!
Resources referenced:
In this episode, we chatted through Lisa's article, 25 Things It Takes to Make It to 25 Years. This list is well-worth reading and praying over as you consider how to grow and bless your marriage.
Devotional transcript:
We wrapped up with a discussion of a few passages, including 1 Peter 3:1-9, but there is no devotional transcript available for this episode.
Available on: