Thank you for joining us for Episode 3!
We are excited and grateful for the opportunity to connect with you! If you'd like to join the Women Encouraged Community online, we would love to welcome you to our closed Facebook group which you can access by clicking here:  The Women Encouraged Facebook Community
The Women Encouraged podcast is available on iTunes. Click here to access it! If you enjoy the show, would you mind leaving us a rating and review? Your rating and review helps us to get the word out and to be able to reach more women.
Here are the show notes, including a transcript of the ending devotional at the bottom of this page.
About our guest this week: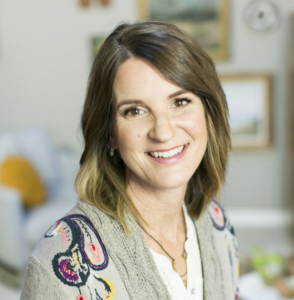 Jen Wilkin describes herself as a wife, a mom to 4 great kids, and an advocate for believers to love God with their minds through the faithful study of His Word. She and her family attend The Village Church in Texas. She has led the Flower Mound Women's Bible Study and now works with the Village Institute. Jen also co-hosts the Knowing Faith podcast.
Jen is also the author of several Bible studies and the excellent books Women of the Word and None Like Him, as well as the follow-up book In His Image, which releases in the spring. Her newest Bible study, God of Creation is available now.
Jen's books and Bible studies:
Some of our favourite articles that Jen has written:
Women, Trade Self-Worth for Awe and Wonder (Desiring God)
Stop Calling Everything a Bible Study (Christianity Today)
Think Fake News is Scary? Try False Teaching.(Christianity Today)
What Jen said she was loving:
When we asked Jen what she was loving, she talked about the late R.C. Sproul and how his life and ministry had impacted her. As an organization, WE is also grateful for him and his teaching, and how the Lord has used his writing and teaching to bless and guide the Church. Dr. Sproul was the author of over 100 books – here are a few that we love, including the one Bethany mentioned in the episode.
What we're loving:
Brittany talked about how much she appreciates Skip the Dishes and how handy a service it is.
Bethany talked about discovering a less expensive way to get audiobooks. She first purchases the Kindle version and then purchases a seriously discounted Audible version. Take a look at the picture below to get an idea of what she means.

Episode 3 Devotional Transcript
Most of the time, when we feel hunger pangs, we know we need to go to the pantry or the fridge to feed ourselves. Often, though, in the busyness of life it's not difficult to forget to meet one of our own basic needs, either because we don't feel hungry or we're busy ignoring the hunger and accomplishing other things. But this just results in us trying to deal with life physically unequipped.
Sometimes Bible reading is a habit, but like eating, sometimes life circumstances overwhelm us and we need to be reminded of our need to fill up and fuel ourselves for life.
"Blessed are those who hunger and thirst for righteousness, for they shall be satisfied." Jesus tells us in Matthew 5.
He promises that He will fill and satisfy us when we are hungering after righteousness, which is only found in Him.
So with Psalm 119, we can pray, "Behold, I long for your precepts;
in your righteousness give me life! (v. 40)
Your testimonies are righteous forever;
give me understanding that I may live. (v. 144)
Consider how I love your precepts!
Give me life according to your steadfast love.
The sum of your word is truth,
and every one of your righteous rules endures forever. (v. 159-160)
Jesus says to us, "I am the bread of life; whoever comes to me shall not hunger, and whoever believes in me shall never thirst." John 6:35
We ask for understanding of Him, for life in His name, for His righteousness so that we can live! Every one of us comes to Christ with the same need, and every one of us is promised that when we come to Him, we will be filled.
If you're struggling to feel your need, ask for the awareness.
Ask God to give you the hunger and the determination to seek Him in his word.
Come to Christ, ask Him to fill you and He will satisfy you. Trust him and take him at his word.